With the shell mounted on the spit it was wheeled outside and pressure washed so I could see how bad and how much rust there is.
Pressure washed, ready to look at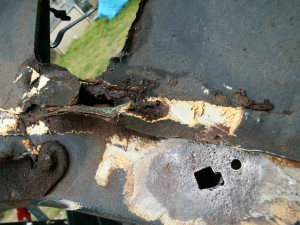 Front nearside chassis leg – common rot spot. The square hole was covered by a plastic cover under the underseal!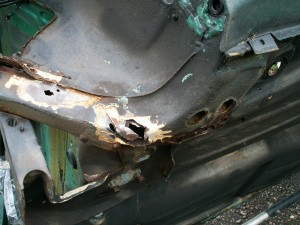 This is the worst bit the main chassis leg rotten right through – worryingly all hidden by the factory underseal.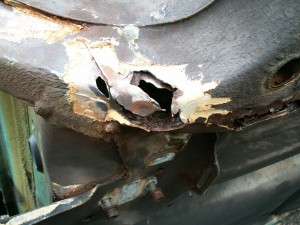 Closer view!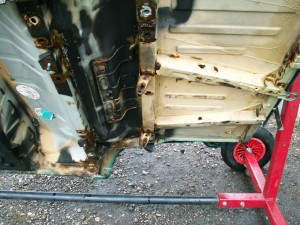 Back end is better,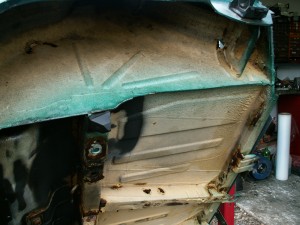 The rear is pretty solid, even the sills weren't as bad as I first feared but will still need a lot of patching.